Self-Study Starter Kit: Slovak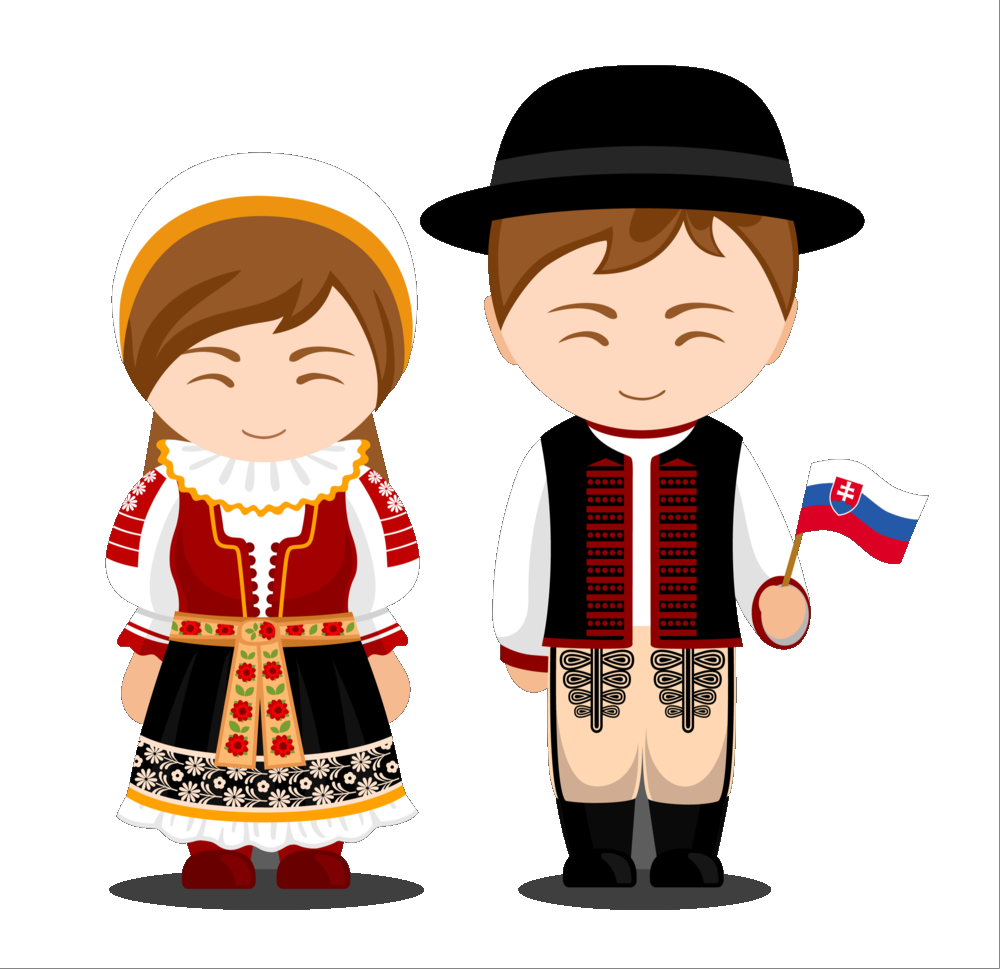 At the time of writing, I'm about to attend the Polyglot Gathering in Bratislava. After hosting the event for three years in a row, this will be the last one that is held in Slovakia (for the next few years, at least). It is also, by all estimates, the largest polyglot gathering to date!
Of course, to prepare for the gathering, I wanted to learn at least a little bit of Slovak, as one does. If you're attending the Gathering I'm sure you're interested in picking up at least the basics too! However, it turns out Slovak is not the easiest language to find resources for!
For this reason, I ended up working with a tutor to put together my own mini phrase list. It is editable for anyone's purposes, check it out if you're interested in learning some basic Slovak!
The rest of my recommended resources are below!
First, a little bit about the Slovak language
Slovak, sometimes called Slovakian, is a Slavic language spoken by 5 million people. To put that in context, that's about half as many as people speaking Czech or Burmese, but six times as many as Basque, five times as many as Estonian, and about twice as many as Lithuanian.
Relationship to Czech
Most dialects of Czech and Slovak are mutually intelligible (and while Czechia and Slovakia were united as Czechoslovakia for about seventy years, there were movements to rename the languages as one, Czechoslovakian) however there are still very distinct differences between the two both in vocabulary and grammar.
Difficulty of Finding Resources
With only 5 million speakers, not very many cultural exports, and relatively low immigration rates, there aren't many resources for learners of Slovak outside of the country of Slovakia. You could be forgiven for starting with Czech resources (which are much more plentiful) and enlisting the help of a tutor to develop your Slovak. If you're easily confused by similar languages, however, I wouldn't recommend this method.
I was particularly bummed not to be able to find a Lonely Planet Phrasebook for Slovak. I really love the organization of those phrasebooks, and they're so convenient for sticking in your pocket and pulling out when it is time to order or give directions to a taxi driver.
So I made my own mini-phraselist! You can get it for free here.
Other Resources for Learning Slovak
Pronunciation
Glossika       Glossika is painful to use (read: incredibly boring) but is also incredibly effective. Repeat carefully curated phrases after the native speaker, preferably while you're doing another task, like chores or exercising. This is great for pronunciation but also great for internalizing common grammar patterns. It is accessibly by monthly subscription, which gives you access to ALL THE LANGUAGES.
Blogs
Marek Hlavac: This Harvard professor in political economics has a language-learning section on his site, probably because he saw how few resources there were for this beautiful language! His blog includes some basic phrases with audio for a variety of topics.
Youtube
Wow, there are really no good resources on YouTube for learning Slovak that I can find. If you speak Slovak and are into YouTube, there is a huge niche there waiting for you!
Audiobooks
Pimsleur: There is no Slovak course on Pimsleur
Online Tutoring
Italki: I can highly recommend studying with Samuel Pavlik, a polyglot with very organized lesson plans who can give you access to great learning materials. He is agile in his teaching, adapting the pace and the content to your existing knowledge.
Apps
Memrise: This course worked best for me for cramming Slovak vocabulary. You'll need to add this course on your browser, but then you'll be able to use it on your phone.
Online Courses
This is mostly a platform trying to connect you to language teachers, but it does have interactive online lessons that teach you the vocab you'll need, and you can choose/skip lessons. I haven't tried out their tutor feature.
Textbooks
Textbook I used with my italki tutor: Krížom Krážom. Hard to find in the US (it is not on Amazon) but I got the PDF version from my tutor.
Slovak Phrases
Finally, if you haven't gotten it yet, you can download the phraselist I prepared with my tutor here!
Hope this is helpful! If you know of any more useful resources, please leave them in the comments!